10 REASONS TO HOLD YOUR WEDDING AT CHERRY GLAMPING
10 REASONS TO HOLD YOUR WEDDING AT CHERRY GLAMPING
Posted on Fri September 11, 2020 in
Weddings
.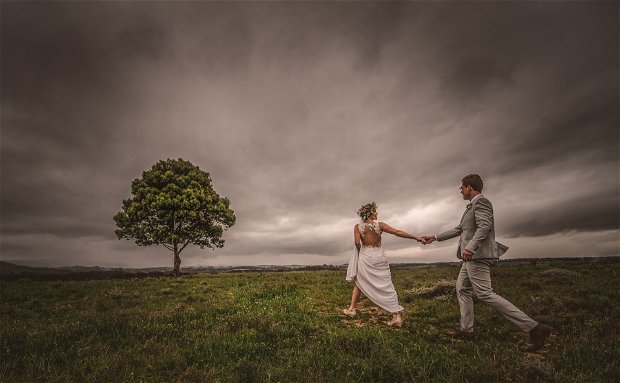 There is something special about the seamless fusion of luxury and the great outdoors. No longer does enjoying the outdoors mean roughing it. Glamping is the best of both worlds. Go ahead and get cozy with your hot tea and your wedding binder as you read our top 10 reasons why you should choose Cherry Glamping as your wedding location.

#reasonone – no venue fee
We have so many beautiful spaces and various different venue options available. You can use one area for your ceremony and then another area for your reception, and even a third for your wedding breakfast – the choice is yours!  And the best bit of it all, your venue hire is FREE.
The only proviso is that you have to book one of our two camps for overnight stays.
#reasontwo – exclusive use of the venue
When you book our camps, we do not allow anyone else to visit that camp – you get exclusive use of our venues and all the facilities at the camp that you book.  So you know that you are not only safe, but you don't have lock everything away or worry that there will be strangers wandering through your camp.
#reasonthree – Dennebos camp
Our Dennebos (pine) camp lies at the top of the farm and offers the best views of the valley with cosy sundowner areas, perfect for those stolen moments with your love.  This camp consists of 12 spacious and fully furnished bell tents, an open lawn area where 25 more tents can be added for larger groups. Surrounded by a pine tree forest, with hammocks waiting for tired bodies to climb into and rest. 
The tents are fully equipped with comfortable twin beds, cotton linen, towels, extra blankets, luggage racks, side tables and lamps.  There are three shared bathrooms and a fully equipped kitchen for your use.
This camp is ideal for the smaller, more intimate weddings with a lounge with a 24 seater table and fireplace.  And for those cosy evenings, there is a lapa with a firepit, surrounded by a large lawn for games and play.

#reasonfour – Bloekombos Camp
Located at the bottom of the farm is Bloekombos (eucalyptus) camp, which overlooks the dam and grasslands.  A firm favourite of our resident springbok, bontebok and zebra, who wander through the camp with little worries or concern.
This camp has 21 spacious and fully furnished bell tents, and space to add another 25 mobile tents.  As with Bloekombos camp, all the tents are fully furnished, but this camp has four comfortable shared bathrooms and two fully equipped kitchens.
#reasonfive – Bloekombos Glass venue
360º glass-walled venue that opens up to create an outdoor feeling, while protecting you from the elements.  The dam directly in front of the venue has become the perfect backdrop for those insta-worth images.  With a lapa area with a fire pit, your wedding guests can kuier nicely together around the campfire.
#reasonsix – Boom van Bewuswording
Situated on the hill, overlooking the valleys of Elgin, is our 'Lone Tree on the hill' ceremony area.  Our poplar tree can be 'dressed' with ribbons and lanterns, draped with flowers and fairy lights, creating the perfect place to get hitched.  Add some colourful paper umbrellas, hay bales or wooden benches, and you have the making of a romantic and magical chapel.
#reasonseven – Dennebos deck
Catering for up to 80 people, this large covered deck, surrounded by the pine forest comes with a lapa, enclosed amphitheatre-like grass area and a gorgeous fire pit. This deck lends itself perfectly for those brides and grooms that are creative with their wedding décor and is the perfect canvas for all your ideas and creations.
#reason eight – outdoor chapel
Overlooking the mountains and valleys, our outdoor chapel is simple and neat, with the zebra and buck bearing witness to your union.  Surround by grass fields, your guests are able to drink in the views of Elgin Valley as they watch your marry your best friend.
#reasonnine – natural swimming pools
Not one, but two above-ground natural swimming pools, make for the perfect meeting place to cool down. Both adults and kids alike, enjoy splashing around after a hot day of wedding planning and decorating.

#reasonten- unique and special
A glamping wedding is one of the most intimate and personal weddings available. Cherry Glamping doesn't have catering restrictions, so you can bring your favourite chef, you can braai, you can even bring a funky food truck.  You can create something that is uniquely yours.  And with nature all around you, our farm is literally yours to create whatever you are able to dream and create.
Having your guests stay overnight, gives you peace of mind knowing that they are just a hop, skip and jump from their tents, so need to drive or navigate the roads back home after a long night of partying.
And if you make your wedding a weekend wedding, your guests can really settle in and allow for two families to come together and really get to know each other before they become one big family.  And with a relaxed environment, you can spend quality time together enjoying the moment for longer.