Creatives in The Forest of Elgin | Wonder & Quintin's summer wedding at Cherry Glamping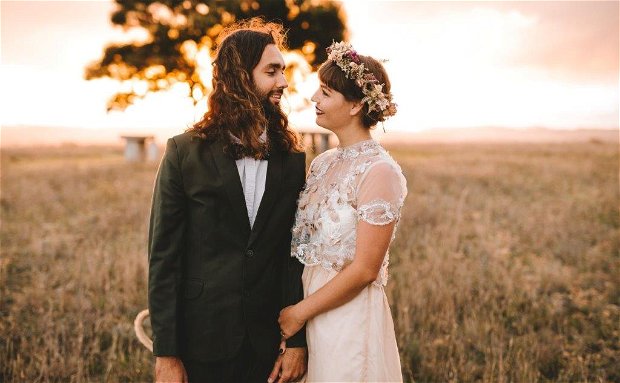 Beautiful summer wedding, filled with love and special moments.
It started as an unlikely friend fairy-tale. Girl sees artworks at exhibition. Girl wishes she could befriend these talented individuals. Girl finds out who these talented fingers belong to and follows them around the university in awe. 
Girl meets boy. Boy also knows these talented individuals. And is friends with them. Girl convinces boy to help her befriend these two talented individuals. Boy and Girl take a road trip down to Cape Town, and somehow one of these talented individuals needs a lift… 8 hours later, Girl and Wonder are friends for life. 
Bam! 
And that's the story of how I became friends with my dearest friend Wonder. Lucky for me that meant I also got Quintin as a friend too. Score! (Big fan girl moment here) These two talented creatives are the serious dream team. So it was no wonder (haha, get it) their wedding was nothing short of spectacular.
Just a short drive from Cape Town down Sir Lowry's pass is a little area called Elgin. When you take the long windy road towards Cherry Glamping, at times you think to yourself, is this the right way? But as soon as you pass the gates you are welcomed by this beauty of a spot; canopied by tall trees, a farm pool and the cutest fire pit and deck overlooking the hills. We had seen photos that Wonder had taken before, but they didn't quite capture the Cherry Glamping in all its glory.
The Friday afternoon was festive, with all hands on deck as friends and family alike helped setup benches and the beautiful details Wonder and Quint had put together. As the light fell we all gathered around the big braai, and it really felt like one big family. The evening was truly breathtaking with little to no wind and the air filled with laughter and excitement for the next day. 
We woke up early and took a walk around the area scoping some secret spots for their couple session, only to run into Wonder and Quint taking a morning stroll together, coffee in hand with Lily their fur child trotting along side them and a couple of friendly Zebras sheepishly following behind them. What an awesome way to start their magical celebration!
 
The day unfolded with a dip in the pool to escape the heat, an impromptu bachelor and bachelorette breakfast (complete with the now-famous South African speciality of boerewors and croissants), more swims, a bit more setting up, another swim and finally some getting ready. I say finally because if you know Wonder at all, you know she needs some nudging to get started (unless there is awesome swell rolling in at Point). 
One of our favourite moments was when her dad Mikey took a peek into the tent and saw Wonder in her dress for the first time. His reaction said it all to us. Wonder walked down a carpet lined path and Quintin did his nervous happy sway as he saw his bride for the first time. The talented Wayne and Stephanie (the me, in Me_and_Norman) sang during their ceremony which lead to more tears and so much love felt around the forest. Lily even had her say as she howled at the distant thunder and brought a light hearted feel to an emotional ceremony. 
As we whisked Wonder and Quintin off on their couple session we felt so unbelievably proud to be the ones documenting their special day. We often get asked if we would rather be guests at our friends' weddings, but honestly, it's such a privilege to be such a big part of their day that it never fells like work. Their session ended with some of the warmest tones we have ever experienced during a sunset, and Lily running around their legs and barking at the happiness that was all around them. 
Their reception was filled with laugher, with all secrets and tales from their childhoods divulged during the speeches. We all learnt a thing or two about these special people we call our friends. They closed out the evening with a dance under the stars, as we gathered around with sparklers in hand to celebrate their love together. We all sat around the fire, stuffing our faces with the most amazing cakes we have ever tasted (thanks Tabita!), and taking in the magic of the day. 
That Sunday we awoke with our love tanks filled. Our friends were no longer two talented individuals but the dream team we always saw them as. They reminded us of how special it is to find your person and inspired us to love deeply, take time for a swim in between the busyness of life, and enjoy all the moments in-between.