EXPLORING THE OUTDOORS AT CHERRY GLAMPING
Posted on Tue October 26, 2021 in
Glamping
.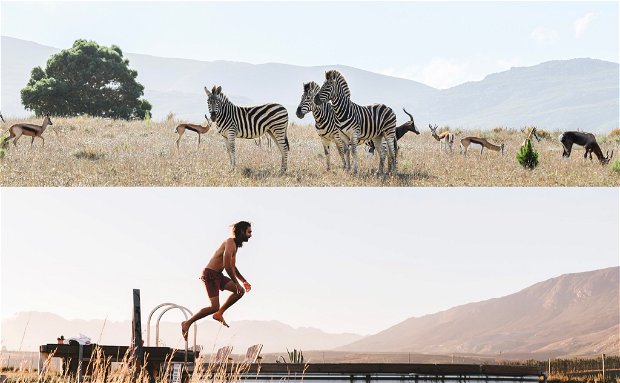 Cherry Glamping has plenty of outdoor activities to entertain you as well as creates the perfect escape to relax in nature and enjoy the good company of friends, family and your significant other! We've collected some our favourite activities for you to do, to wind down from the busyness of your day-to-day schedule and find ways to reconnect with yourself and loved ones while on your stay-over with us.
1.     Walk amongst the wildlife.
Enjoy a morning or afternoon walk at the camp, meeting the locals along the way. There is nothing quite like breathing in the fresh air as you appreciate the natural beauty Cherry Glamping has to offer here in the Elgin Valley…
2.    Take a dip in the pool.
We have not only one but two pools for you to enjoy and relax in on those hot summer days! With 360° of good views, you can also enjoy the pool at sunset, bring a blanket, put your feet up and soak in all the beauty.
3.     Get cozy at the fire pit.
The perfect time to connect with loved ones, is around the fire! There's simply nothing better than a toasty cup of hot chocolate, some braaied marshmallows, shared stories and laughs under the night sky.
4.     Have a picnic at the dam.
 
It doesn't get better than this, a good catch-up with friends or even that book you've been waiting for a chance to read accompanied by snacks and some bubbly… Grab a picnic blanket and enjoy the peacefulness Cherry Glamping offers at the dam!
5.     Practice some yoga/ take your mountain bike for a spin.
With beautiful and peaceful scenery, Cherry Glamping has ideal spots for you to wind down and get back into practice. The Elgin Valley has many single tracks for you to enjoy… make sure you have the necessary permits and take advantage of the spectacular outdoors while on your stay with us!
There's something for everybody at Cherry Glamping. We can't wait for your next event/ celebration with us!
FREE VENUE HIRE when using all our accommodation.